Who is RotoBaller?
Glad you asked. Check out our Media Kit to get a sense of what we are doing here at RotoBaller HQ.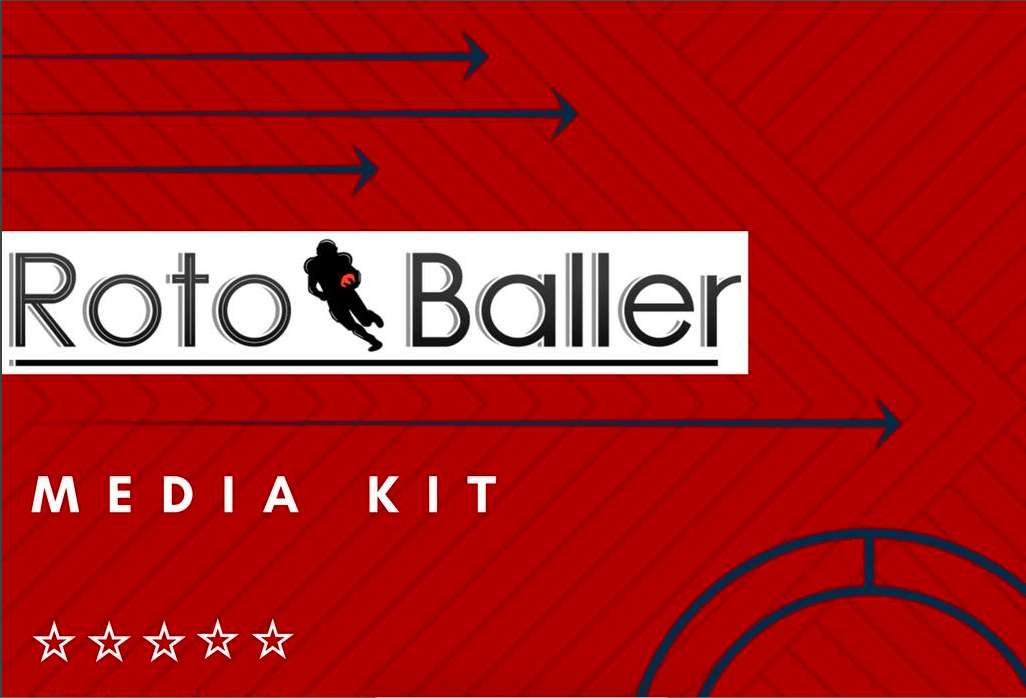 ---
Who Are Our Partners?
Our partners are some of the best and brightest in the industry, varying from content publishers to data providers. You can see a few of their logos below. If sports and fantasy sports are your passion, then we are interested in partnering with you.
---
 1. Player News
If you want to provide your readers with more timely and forward-looking fantasy sports information and analysis, RotoBaller can help. Our in-house news desks produce original daily fantasy analysis, injury updates, game recaps, breaking news, and more. All content is tagged with categories so you can refine news and analysis for your users (e.g. Injuries, Risers, Waiver Wire, etc).
Free - a short code snippet creates a widget on your site. This just has the headlines, and each headline links back to our site to read the full content.
Licensed - our full player news is provided in an XML feed - partners can use the news as they wish.

Many sports sites, fantasy apps, DFS games and providers currently syndicate our player news and fantasy sports analysis including Sleeper, FanBall, Fleaflicker, RealTime Fantasy Sports, Boom Fantasy, Baseball-Reference, and many others.


---
2. Matchup Ratings
Help users make easy lineup decisions. Our in-house projection system for player matchups can be displayed on any site. Data scientists have looked at large historical data sets, and created new models via machine learning to identify hidden patterns and produce an optimal algorithm for predicting a player's future performance.
Our Matchup Rating system is intuitive for users. The daily players rating is a single number, scaled around an average of 100. A rating of 110 means that player is 10% better than average. We use color to simplify things further - for example: a matchup rating of 111 is green, 89 is red, and 100 is yellow.
Read more about our Matchup Ratings
---
3. Live Expert Q&A Chat
RotoBaller built our own new chat software, and we are inviting industry experts to give live expert advice to users. Users pay for live advice by the minute; experts set their own dollar rates and schedules.
Users get high-end advice, and get to interact with names they recognize. Experts can gain more exposure, and earn a few extra bucks. Check out the Expert Live Chat.
---
4. Stats and Data Feeds
RotoBaller has partnered with FantasyData to provide direct access to fantasy stats, real-time game data, sports betting and other sports data feeds to power your platforms:
NFL, MLB, NBA, NHL, PGA, NCAA, NASCAR, Soccer, eSports
Game odds, line movements, prop bets, futures
Game scores and schedules
Box scores and injuries
Play-by-play
Projections
---
5. Advertising
RotoBaller has helped many new and established sites get the word out. We create customized integrated solutions to put your site, app or product launch in front of RotoBaller's awesome reader base. Integrated marketing solutions include:
SiriusXM advertising
Original custom content
Chat room sponsorship
Email campaigns
Banner advertising
Radio/podcast sponsorship
Tools integration
---
Tell Us About You
Complete the below contact form so we can get in touch: