Last year, players like Baltimore Ravens quarterback Lamar Jackson and tight end Mark Andrews could have been drafted in the ninth round or later. They both went on to finish in the top three of their position.
Throw in Denver Broncos wide receiver Courtland Sutton and Dallas Cowboys quarterback Dak Prescott, and we had a miniature all-star squad in the double-digit rounds. Every year, you have guys that can win you your league despite being a late pick. Using ADP from recent drafts, I'm taking a look at who some of those league-winners might be for next year. Using PPR ADP, the only criteria is that they have an ADP of 9.01 or later.
I'm not talking 8.12 or 8.11. Those late-round guys are often your dart throws after you've already established your starters. If these are guys you're planning on starting, it could turn up perfectly, or it could end up burning you.
Editor's Note: Love the strategy of season-long fantasy sports? Live for the short term gratification of DFS? Try Weekly Fantasy Sports on OwnersBox - a new weekly DFS platform. Sign up today for a FREE $50 Deposit Match.
Sign Up Now!
Intro
In redraft, you're likely going to be adding and dropping a lot of players throughout the year. Could you get lucky and have an excellent draft where you never have to add or drop players? Absolutely.
Drafting these specific players that we go over today is getting out ahead of those add drops. When your league is looking for that guy that blew up in Week 1 on the waiver wire, they'll just be staring at your roster with jealousy seething out of them.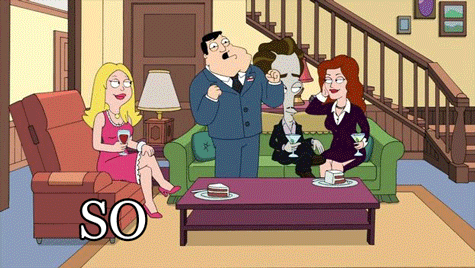 Through eight games of play last year, Lions quarterback Matthew Stafford was sixth in scoring among quarterbacks. If Green Bay Packers quarterback Aaron Rodgers had experienced his bye week, Stafford would have been in the top five through nine weeks.
He's coming off of a back injury that cut his season in half. Assuming he's fully healthy, I don't know where the love went. He's got an ADP of 11.11, and he's the 20th quarterback off the board here. All of his top receiving options are back, including tight end T.J. Hockenson.
Running back Kerryon Johnson is healthy, and they've added rookie running back D'Andre Swift. He's got weapons all over the place, and his offensive line is still largely intact. Getting Stafford as your starter is a money-in-the-bank decision as far as I'm concerned.
Last year, Saints wideout Michael Thomas put together a historic season by breaking the record for receptions in a single season. After that, the next receiver on the list in terms of receptions was Ted Ginn Jr. with 30.
Running backs Alvin Kamara and Latavius Murray combined for 115. There are targets up for grabs, and Emmanuel Sanders was brought in to take the heat off of Thomas. Sanders is in an offense that rewards you well for your ability to perform after the catch, and Sanders can do that with the best of them.
Sanders is a few years removed from his prime years with the Denver Broncos, but he's still able to contribute. Quick question for you. What do teams do with their veterans at the end of the year? They rest them, especially when they're out of contention.
The Saints are shooting for a Super Bowl, and they won't be resting him at all. So, late in the year, we can expect Sanders to be somewhere in the 80 catches for 850 yards and five or six touchdowns. I'll take that from someone I can draft with 10.05 pick.
Quick! What's the name of the second tight end on the Dolphins' roster? If you knew the answer was Durham Smythe, you cheated, and it doesn't count. For that reason, Mike Gesicki should be your main tight end sleeper for next season.
He's being drafted at the 11.05 spot, and he's the starter on an offense that is poised to be much more high-octane than it was last year. The Dolphins drafted zero pass catchers, so I'm not sure where the love for him went. From Week 8 on, Gesicki saw at least six targets in every game last year. In four out of the last five games, he either caught a touchdown or went over 40 yards.
It doesn't take much to be a legitimate contributor at the tight end position, which is why the position is largely passed on after the top few guys at the position. Gesicki, with his athleticism, could be a touchdown machine. I would be quite surprised if he didn't finish firmly in the top 10 at the position.
What? Two tight ends in a row? Absolutely. Gesicki is still my top sleeper target at the position, but Eric Ebron is not far behind. For starters, you can get him even cheaper than you can get Gesicki. On average, he's the 22nd tight end off the board.
Two years ago, he was the fourth overall tight end in fantasy, so I'm not sure where the love went. He's playing on a Pittsburgh Steelers team that, at this time last year, had Vance McDonald getting drafted as a top-10 tight end.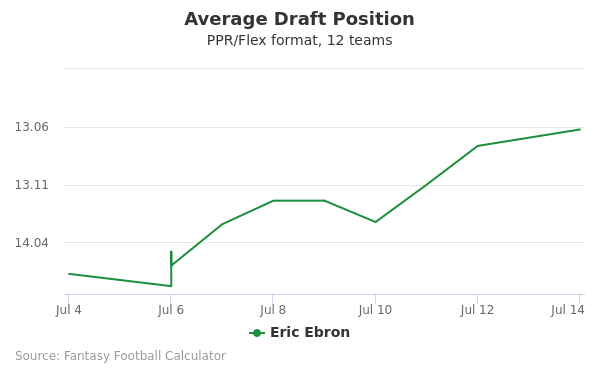 ADP from Fantasy Football Calculator
In the last two seasons, in order to finish the year as a TE1, you had to have at least 133 points. In 2018, when he wasn't the team's top tight end until Jack Doyle went down with an injury, he racked up over 222 points. If you think that Ben Roethlisberger is going to utilize the tight end position in the receiving game, you should be targeting Ebron late in your drafts. He can get into the end zone, and those points will rack up in a hurry.
My heart wants to put Henry Ruggs III in this spot because everyone else in the fantasy football community is down on him. Despite that, I'm going to look at his teammate Hunter Renfrow. Renfrow has more than a few things going for him. For one, his current ADP has him undrafted. No one is looking at him, and they absolutely should be.
Renfrow is the perfect example of the next Julian Edelman and Wes Welker. He catches basically everything thrown his way, and he finds a way to create after he catches the ball.
Looking at this chart above we have his market share for air yards, target share and his run after catch ratio. For reference, a run after catch ratio greater than one is outstanding. Most players never accomplish that. Among players with at least 50 targets, only Deebo Samuel of the San Francisco 49ers topped him.
More Fantasy Football Analysis