During a long Major League Baseball season there are always chances for players to emerge. Guys with no expectations, maybe playing in the minors, to start the season and suddenly they are in significant roles in mid-August.
That touches on a number of players in action tonight, including starting pitchers like John Means, Joe Ross, Brendan McKay, Dillon Peters, Ivan Nova and Zac Gallen.
When it comes to the big bats in play tonight, Reds outfielder Aristides Aquino is the hottest hitter in baseball and has barely been in the major leagues for more than a couple of weeks. Small samples, and all of that, but they can't get him out and he's crushing home runs at what is obviously an unsustainable rate but it wasn't sustainable a week ago either and yet it continues. Can he do it for one more night?
Here are some more angles to consider when making your MLB prop picks Monday.
Editor's Note: Our friends at Monkey Knife Fight have released the best, most fun, fastest growing DFS props game! It's super simple to play and win real money. Just choose your MLB, NBA, NHL or PGA game, and make your picks! Get a 100% instant deposit bonus up to $50 using promo code: BALLER. That's $50 for free - don't miss out!
KANSAS CITY-BALTIMORE
OVER/UNDERS
John Means UNDER 4.5 STRIKEOUTS – While Means has been a nice surprise for the Orioles this season, he's been sliding a bit, averaging 4.2 strikeouts per home start and he's recorded five or more strikeouts once in his past five starts.
WASHINGTON-PITTSBURGH
RAPID FIRE
Joe Ross +0.5 strikeouts vs. Trevor Williams – Both teams are decent at making contact, and the Pirates have the lowest home strikeout rate in baseball (18.7%), but the two starting pitchers involved do not tend to record a lot of strikeouts. Ross has landed a spot in the Nationals' rotation but has a modest 11 strikeouts in his past three starts. At the same time, Williams has managed a total of five strikeouts in his past three starts so this figures to be a game with low strikeout totals, so maybe try the underdog plus a half.
SEATTLE-TAMPA BAY
OVER/UNDERS
Brendan McKay OVER 6.5 STRIKEOUTS – The Rays rookie has been dealing, which is a little odd to say about a pitcher with a 5.08 ERA, but he misses bats, a lot. He has recorded 40 strikeouts in 33 2/3 innings including at least seven in four of his past five starts.
SAN DIEGO-CINCINNATI
RAPID FIRE
Aristides Aquino +0.5 runs + RBI vs. Eugenio Suarez – It would be fair to suggest that Aquino can't continue at this pace, which includes 11 home runs (and 37 runs plus RBI) in the past 15 games  but he didn't homer on Sunday and it has been two weeks since he last went back-to-back games without a home run!
MILWAUKEE-ST. LOUIS
OVER/UNDER
Paul Goldschmidt OVER 1.5 TOTAL BASES – The Cardinals slugger is having a down year, relative to his previous production, but he is slugging .489 at home and Zach Davies is coming off the injured list to start for the Brewers. That's enough reason to believe that Goldschmidt can pick up a couple of bases.
L.A. ANGELS-TEXAS
OVER/UNDERS
Dillon Peters OVER 4.5 STRIKEOUTS – An emerging arm for the Angels, Peters has 19 strikeouts in 19 2/3 innings over his past three appearances and the Rangers are a relatively free-swinging bunch, with a 23.6% strikeout rate at home.
CHICAGO WHITE SOX-MINNESOTA
OVER/UNDER
Ivan Nova OVER 3.5 STRIKEOUTS – Although he's a very low strikeout pitcher, Nova has been really effective, with a 0.49 ERA in his past five starts. He has recorded at least four strikeouts in eight of 14 road starts. For a low number it's worth a shot riding Nova's hot hand.
DETROIT-HOUSTON
OVER/UNDERS
Alex Bregman OVER 1.5 HITS + WALKS – In a massively lopsided game, the Astros' star third baseman has a .402 on-base percentage at home and .419 against right-handed starting pitchers and the Tigers are offering up one of the worst in the game right now, Edwin Jackson who has a .425 on-base percentage against in road starts this season.
COLORADO-ARIZONA
OVER/UNDERS
Zac Gallen OVER 5.5 STRIKEOUTS – The Diamondbacks rookie has at least six strikeouts in three of four home starts this season and the Rockies have the National League's worst road strikeout rate (27.0%).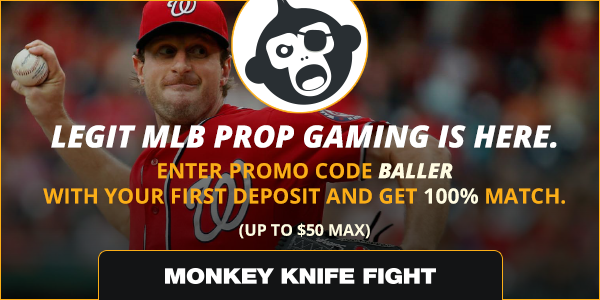 More 2019 Fantasy Baseball Advice