The game is strikeout ball. As baseball gets ever closer to being a three-true-outcome sport, finding pitchers that are putting up strikeouts means finding sources of potential value.
That goes for Monday's seven-game MLB slate, too. Start with CC Sabathia, who has been around forever, it seems, but is still missing bats. He gets the Blue Jays, a team that has some young talent with potential, but also does not make a ton of contact.
At the other end of the experience spectrum, Lucas Giolito is a 24-year-old in the midst of a breakout season, one year after posting a 6.13 ERA in 34 starts for the White Sox. Now, he looks like an elite starter and that includes striking out 104 in 85 1/3 innings.
Editor's Note: Get any full-season MLB Premium Pass for 50% off. Get access to our exclusive articles, rankings, projections, prospects coverage, 15 in-season lineup tools, daily expert DFS research, powerful Research Station, Lineup Optimizer and much more!
Sign Up Now!
A late matchup between the Dodgers and Diamondbacks could offer value, too. Zack Greinke is having another strong season, with a 2.91 ERA and 0.93 WHIP, but his recent strikeout numbers have been dipping. On the other side, Clayton Kershaw's strikeout numbers are down this season, but have been better lately.
Here are some angles to take into consideration when making picks for Monday's games.
Editor's Note: Our friends at Monkey Knife Fight have released the best, most fun, fastest growing DFS props game! It's super simple to play and win real money. Just choose your MLB, NBA, NHL or PGA game, and make your picks! Get a 100% instant deposit bonus up to $50 using promo code: BALLER. That's $50 for free - don't miss out!
TORONTO-N.Y. YANKEES
OVER/UNDERS
CC Sabathia OVER 4.5 STRIKEOUTS – He's obviously not what he was at his peak, but 38-year-old Sabathia is still putting up 8.1 K/9 this season and has recorded at least five strikeouts in four of his past five starts. Combine that with a home game (where Sabathia is up to 8.7 K/9) against the Blue Jays, who have a strikeout rate of 24.7% which ranks 25th in the Majors, and that makes it worthwhile to grab the hefty lefty.
Lourdes Gurriel Jr. OVER 1.5 TOTAL BASES – Since returning to the Majors, after a stint in AAA Buffalo, Gurriel Jr. has been slugging .664. It's possible to like Sabathia to have an effective game against the Blue Jays and still think that Gurriel Jr. is hitting well enough to grab a couple of total bases.
N.Y. METS-PHILADELPHIA
OVER/UNDERS
Steven Matz UNDER 5.5 STRIKEOUTS – Yes, the Phillies are struggling, but does it look like things are okay for the Mets? Of course not! Anyway, Mats is averaging slightly better than a strikeout per inning but his rate dips to 7.9 K/9 on the road. He's recorded five or fewer strikeouts in five of eight road starts so far this season.
KANSAS CITY-CLEVELAND
OVER/UNDERS
Carlos Santana OVER 1.5 HITS + WALKS – An increased batting average has turned Santana into an offensive force this year and in the past 15 games he has a .478 on-base percentage, reaching multiple times in 11 of those 15 games. A home game against Royals pitching doesn't hurt him, either.
CHICAGO WHITE SOX-BOSTON
OVER/UNDERS
Lucas Giolito OVER 5.5 STRIKEOUTS – A Cy Young candidate, Giolito has recorded at least six strikeouts in nine of his past 10 starts and is rocking 11.0 K/9 for the season, including 11.3 K/9 on the road. Using those rates, if he goes five innings he'll have a shot at the over and if he goes six or seven, well, then it's very likely.
ATLANTA-CHICAGO CUBS
OVER/UNDERS
Ronald Acuna Jr. OVER 1.5 HITS + WALKS – While Acuna does have some games where he obliterates the over/under – he had back-to-back games of reaching base four times last week – he has typically been consistently strong at reaching base, recording multiple hits plus walks in 12 of 21 games this month.
L.A. DODGERS-ARIZONA
OVER/UNDERS
Zack Greinke UNDER 5.5 STRIKEOUTS – While Greinke remains a very good starter, he's facing the team with the lowest strikeout rate (20.1%) in the National League and has recorded five or fewer strikeouts in five of his past seven starts.
Clayton Kershaw OVER 5.5 STRIKEOUTS – Although the Dodgers ace has a career-low 8.3 K/9 this season, that has been getting better in the past half dozen starts as he has at least six strikeouts in four of those starts.
COLORADO-SAN FRANCISCO
OVER/UNDERS
Kevin Pillar OVER 1.5 TOTAL BASES – One of the good things about taking Pillar in this category is that you don't need to worry about him wasting a plate appearance with a walk (he has eight in 292 plate appearances this season). There's also the little matter of Pillar raking lately, slugging .566 in June.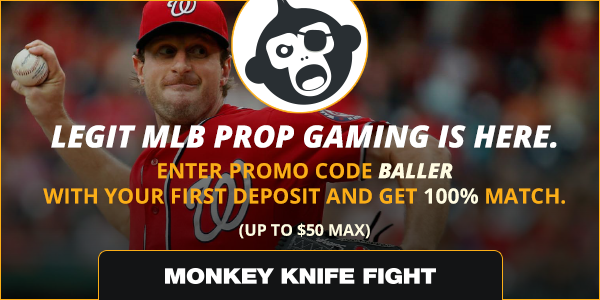 More 2019 Fantasy Baseball Advice