Hitting on the right RB can win you a league. Christian McCaffrey was a monster in 2019, rewarding fantasy players who took him over Alvin Kamara, Ezekiel Elliot, and in some instances even Saquon Barkley. Sorting out this year's RB landscape could be the difference between winning it all and missing the playoffs.
This year, McCaffrey is the consensus RB1, but Barkley is not far behind. There are a few highly-ranked runners with passing game concerns and a handful of talented rookies. Shooting for upside early and often might be the best strategy.
In this article, I will analyze the RotoBaller staff PPR RB rankings. In addition to the analysis of stats, I have watched college and/or pro film of every player I comment on.
Editor's Note: Get any full-season NFL Premium Pass for 50% off. Exclusive access to our Premium articles, rankings, projections, 15 lineup tools and daily Premium DFS research/tools including our Lineup Optimizer, Research Station and so much more!
Sign Up Now!
Fantasy Football Running Back Rankings
The rankings table below was last updated on September 1st, to reflect changes related to Leonard Fournette being released by the Jaguars.
Tier 1
Christian McCaffrey and Saquon Barkley are truthfully in a tier of their own due to receiving upside. Alvin Kamara being ranked over Ezekiel Elliott is noteworthy, as Elliott is being drafted as the RB3 based on ADP. I prefer Zeke because he has such a high floor and unquestionable touchdown upside. Many expect positive TD regression for Kamara, but it's fair to wonder about his workload and durability after his injury-marred 2019. Latavius Murray is still there and Emmanuel Sanders should command more targets than previous Saints WR2s. I personally rank both Elliott and Dalvin Cook over Kamara.
Joe Mixon over Derrick Henry might raise some eyebrows, but in a PPR league, I would argue Henry should be ranked even lower. Last season from Week 1 to Week 9, Derrick Henry was RB14 in PPG. In the second half of the season, with Ryan Tannehill at QB, he was RB1. The issue with Henry is that the hyper-efficient second-half Titans offense simply will not exist this season. It was statistically one of the most efficient offenses of all time.
Tannehill may have turned a corner, but his second-half effectiveness would be unsustainable for an all-time great, let alone a player with his mediocre track record. Henry had a 72% rushing share last season after never eclipsing 50% in his first three seasons. I also expect his receiving TD rate, yards per carry, and yards per reception to drop closer to his career averages than the career highs they all were last year.
Mixon, on the other hand, is due for positive regression and an increase in target share. He finished as the RB6 in the second half of last season. His lack of production in the first half can be explained by a new offense, terrible offensive line, and a curious lack of action in the passing game. His 8% target share dropped from his 2018 target share of 12%, and because Giovanni Bernard's did as well, Zac Taylor's offense clearly did not emphasize utilizing RBs in the passing game. I expect that to change with a year of Taylor self-scouting and evolving his offense. The offensive line is also improved with the addition of Jonah Williams at left tackle. I agree with the RotoBaller ranking of RB6 and think he's a bargain at his borderline 2nd-round ADP.
Tier 2
The top 10 concludes with Austin Ekeler, Miles Sanders, and Clyde Edwards-Helaire. I personally rank Josh Jacobs and Nick Chubb over all of them, but I understand the reasoning in PPR. Ekeler, Sanders, and CEH project to receive much more work in the passing game.
The rankers at RotoBaller are high on Ekeler, but I think there's a chance he underwhelms. Natural regression would be expected even if his situation remained the same, but the switch from Philip Rivers to Tyrod Taylor simply can't be good for Ekeler. Rivers has always thrown to backs at a high rate, dating back to his days with LaDainian Tomlinson and Darren Sproles. He's been as fantasy-friendly to RBs as any QB in the NFL. Tyrod Taylor could exceed expectations, which would probably mean just keeping the job, and still be a huge downgrade for Ekeler from a fantasy opportunity standpoint.
I project Ekeler's rushes to go up, but not by much (remember Melvin Gordon missed the beginning of last season). I do not believe he'll have a 19% target share again, or a 9% receiving TD rate, or an 85% catch rate, or a 10.79 yards per reception. Ekeler's 993 receiving yards last year was the 6th-highest single-season total among running backs in NFL history. He's RB15 in my personal rankings.
I have no issue with ranking Sanders or CEH in the top 10. Both have immense upside as pass-catching RB1s in good offenses. I prefer CEH over Sanders because I think he's a better overall player, but there are always unknowns with rookies. Sanders has more bust risk than people realize. The RBBC concerns are well documented, but there's also a chance he's simply not that great of a player. I've been critical of his lack of vision since his days at Penn State.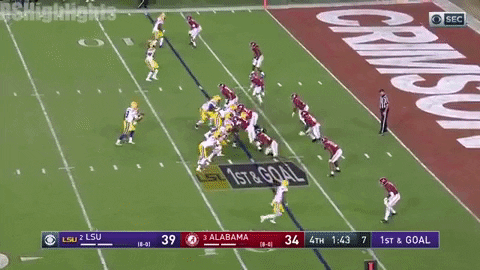 Kenyan Drake at No. 11 is fair. Drake played a workhorse share of snaps in the Cardinals' last seven games, parlaying that opportunity into fantasy greatness. Always a talented player, Drake was held hostage by Adam Gase and the putrid Dolphins offense for most of his career prior to his arrival in Arizona. An in-depth look into his film will reveal the same conclusions as watching this.
The issue with drafting Drake in the top 10 is projecting his workload in Kliff Kingsbury's offense. Chase Edmonds was an efficient backup to David Johnson in the first half of 2019 but was completely phased out of the offense when Drake was added and Johnson was healthy. His rushing share was still 24%, which I expect to increase based on being efficient and the clear backup to a guy who has handled a workhorse share for a grand total of seven games of his career dating back to Alabama. The good news is that Arizona's offense will be better in Kyler Murray's second year in Coach Kingsbury's fast-paced system. Drake's efficiency will likely take a dip, but he has a career 4.77 YPC for a reason.
Fantasy players have been burned by guys like Drake in the past - talented players who get hyped due to an unsustainable small sample, where drafters completely ignore an entire career worth of mediocre production. His upside is quantifiable - just look at the second half of last year - but there is risk here.
Josh Jacobs is my RB6 so I think he's ranked too low here. I agree with RotoBaller rankings more than the general public, as his 18.7 ADP makes him an absolute steal. I wrote in-depth about Jacobs here. The bottom line is that he is one of the best backs in the league and will see more targets. The only concern with Jacobs is durability. He has league-winning upside.
Nick Chubb is also ranked appropriately. His limited involvement in the passing game underscores the only obstacle in his way from a top-five finish: Kareem Hunt. Chubb is still too good to rank outside the top 12, and he's a steal at his 16th overall ADP.
Tier 3
The ranking that stands out the most is Leonard Fournette at RB15. I have him ranked at RB24. Fournette was one of my favorite prospects in the 2017 draft, but aside from a decent rookie year has done nothing but disappoint since entering the league. He has virtually no chance to repeat last year's 20% target share with Chris Thompson coming to Jacksonville. The Jaguars might be the worst team in the league this year so he simply may not see that many rushing attempts.
Positive TD regression is possible, but I'm not counting on the Jags to score that much anyway. I think Fournette's best path to fantasy value is somewhere other than Jacksonville. He makes sense as a low-cost trade acquisition for Bill Belichick as the Patriots' new LeGarrette Blount.
UPDATE: After this article was written, Fournette was released by the Jaguars. The rankings table above has been updated to reflect this.
I don't have a strong opinion on any of the rest of this tier as Chris Carson, Melvin Gordon, and Todd Gurley all have question marks. They have all been productive fantasy backs at various points, but all have flaws. Carson struggles to stay healthy and has a fumbling problem. Gordon is leaving a friendly situation to an unknown situation. Gurley looked washed up at times last year and has knee issues.
The one that intrigues me the most here is Bell, who looks to be in great shape. Still, it's hard to ignore how putrid he was last year.
Tier 4
Jonathan Taylor is the single best value in fantasy drafts this year and has league-winning upside. I wrote more about him here, but the bottom line is that he's an extremely talented runner on the team with the best offensive line in the league.
Here is a list of players who:

Had an all-time top 10 NCAA rushing season in a Power 5 conference.

Were drafted in the first 2 rounds of the NFL Draft.

Barry Sanders
Melvin Gordon
Marcus Allen
Derrick Henry
Jonathan Taylor
LaDainian Tomlinson @RotoBallerNFL

— Andrew La🦙 (@draft32teams) August 7, 2020
Cam Akers at RB22 may raise some eyebrows, but I love the ranking. Akers has upside as the most talented runner in a system that has produced big-time fantasy seasons from Todd Gurley. Akers might not be 2017 Gurley, but the Rams used their highest draft pick on him for a reason. I disagree with the common take that this is not a good year for rookies. Preseason game reps are being vastly overrated. Rookies will get plenty of reps in training camp. And more importantly, the 2020 Draft was loaded with skill-position talent.
I draft for upside, so I'm most interested in D'Andre Swift and Kareem Hunt in this tier. Swift could be a re-draft bust, but the talent is there to make an impact and Kerryon Johnson has always struggled with durability. Hunt is an injury away from being a top-five back, and might still catch enough passes to be a weekly RB2 in PPR leagues.
Nothing else in this range stands out much. David Johnson's ceiling isn't high enough to take him over the receivers in this range, and Raheem Mostert could lose the hot hand at any moment. Mostert's lack of pass-game upside means he's only worth his ADP if he's as efficient as he was last year or gets way more volume. I worry about the other backs in San Francisco.
Tier 5
The Miami backfield is a quagmire, and I agree with ranking Jordan Howard above Matt Breida. Howard is somewhat of a plodder, but he's good enough near the goal line to have some value.
Tarik Cohen is one of my favorite values in this range. His efficiency numbers took a nosedive in his third season, but he showed explosiveness and speed in his first two seasons. While he might not ever handle enough touches per game to be an RB1, he's a solid value with a higher floor than most RBs in this range.
J.K. Dobbins was my No. 1 RB in the draft and wants to challenge for the RB1 job right away in Baltimore. I don't think he'll get there this year given Mark Ingram's recent durability, but I don't mind taking a chance at this price. If you count Lamar Jackson, there are four other quality rushers in the Ravens backfield. If you want to take a chance on Dobbins be prepared for a possible complete bust at this ADP due to lack of opportunity.
My take on the Bucs backfield is that neither Ke'Shawn Vaughn or Ronald Jones will live up to their ADP. I think the addition of LeSean McCoy is telling. Bruce Arians and Tom Brady are going to play the back they trust the most. I'd give the rookie a better shot because Jones makes too many mistakes (PFF's No. 35 graded RB in 2019) and doesn't have the receiving skillset to mesh with Brady. He's an avoid for me.
Tier 6
There is still some value in the early 40s. Kerryon Johnson was a third-round pick last year and busted, but he still has some talent. He's a fine pick as RB41 as a probable starter who can catch passes. Sometimes players with the injury-risk label make for great values. Every player is an injury risk.
Tevin Coleman is a cheap way to get a piece of the 49ers rushing attack and is fairly ranked at RB42. Latavius Murray's upside makes him a tremendous value at RB43. He's an injury away from being an RB1 and I think he'll get more carries regardless. The Saints will run the ball more and he'll get more than his 35% rushing share of 2019.
Keeping with the rookies-are-actually-undervalued-this-year theme, I love Zack Moss. Moss was drafted in the third-round to replace Frank Gore, and it wouldn't shock me to see him earn more touches than Devin Singletary. From a film perspective, Moss is a better player. Moss is constantly banged up, but at RB44 there is huge upside for a currently healthy possible starter.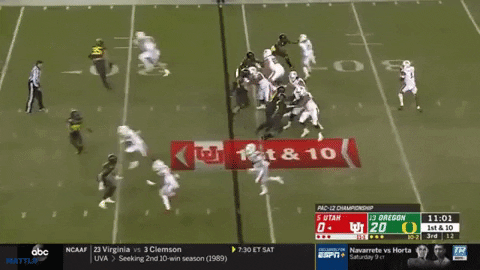 Tier 7 & lower
RotoBaller's preseason staff rankings have Antonio Gibson much lower than the consensus at RB61 and I agree with the idea that Gibson is overvalued. Much has been made about Gibson's low number of touches in college (77), but I'm not concerned with that number as much as his lack of experience playing the running back position. Gibson primarily lined up at slot receiver at Memphis. Many are expecting Gibson's transition to RB to be as smooth as Tony Pollard's was. I don't think it's that easy. And while Adrian Peterson, Peyton Barber, and Bryce Love are on the roster, Gibson may see most of his work on special teams.
Adrian Peterson will likely have some nice moments, but I don't expect him to be trustworthy in fantasy on one of the worst offenses in the league.
Duke Johnson's usage has never made sense, so perhaps this is the year he's used enough to matter. It's worth a shot in this range. Darrell Henderson couldn't beat out Malcolm Brown as a rookie, so I'm not interested unless he falls way past his ADP. The RotoBaller staff loves Joshua Kelley at RB49. I wouldn't take him that high, but a Chargers back other than Ekeler will be relevant. Alexander Mattison, Chase Edmonds, and Tony Pollard are three of the most valuable handcuffs in fantasy. Dalvin Cook has had the most trouble staying healthy, whereas Kenyan Drake and especially Ezekiel Elliot have proven to be durable.
The most striking discrepancy between ranking and ADP in this range is DeAndre Washington. I think RotoBaller is ranking him way too low at RB77. The Chiefs offense is the best for RBs and Washington has been effective as a runner and pass-catcher throughout his career. CEH owners may end up hating him this year.
In this range, I'm buying the following as late-round fliers:
Ryquell Armstead because I think Fournette will be traded.
Carlos Hyde because I don't think Carson can stay healthy.
Lynn Bowden Jr. because I believe in the talent and can see him getting Wildcat snaps.
Benny Snell Jr. because of James Conner's durability issues.
Devonta Freeman because if he fired his agent that means he's unhappy he's not signed yet.
DeeJay Dallas because he's the best receiving RB on the Seahawks roster.
Eno Benjamin because he was undervalued in the draft and is an injury away from a role.
Dare Ogunbowale because there is a chance he's Tom Brady's preferred passing-down RB.
Qadree Ollison because he scored four TD in the second half of last season.
And finally, my favorite sleeper is ranked RB98 currently, but will most likely shoot up draft boards in the weeks to come.
It is not very often you can draft a former Heisman runner-up in the 100s. Bryce Love is healthy and has a great opportunity to earn a role in the Washington backfield. Love was one of the best players in college football in 2017 and struggled with injuries in 2018, tearing his ACL in his final game. Washington took him in the fourth-round and redshirted him last season. Love worked his butt off to come back healthy and he now has a chance in a wide-open backfield. I expect his ADP to creep closer to RB70 in the coming weeks.
From @GMFB: As Washington moves on from RB Derrius Guice after ugly allegations on Friday, their backfield features Adrian Peterson and some question marks. But they don't plan on bringing in more backs as of now. And keep an eye on a now-healthy Bryce Love. pic.twitter.com/Xp715oDjEZ

— Ian Rapoport (@RapSheet) August 10, 2020
Win Big With RotoBaller
Be sure to also check out all of our other daily fantasy football articles and analysis to help you set those winning lineups, including this new RotoBaller YouTube video:


More Fantasy Football Analysis
Check out all of RotoBaller's fantasy football rankings. Staff rankings are updated regularly for all positions and include standard formats, PPR scoring, tiered rankings and dynasty leagues.