The 2020 NFL Draft features a well-rounded running back class. Opinions differ on the top back in the class, but most agree there is a first tier of four backs – D'Andre Swift, Jonathan Taylor, Clyde Edwards-Helaire and J.K. Dobbins.
Fantasy players should be excited to see where backs are drafted, as opportunity directly correlates to fantasy value.  Depending on league format, some backs may be more valuable than others due to receiving skills.
The purpose of these rankings is to rank running backs as if I were a general manager.  Projections are rooted in comprehensive film study and statistical analysis. As a little background, I have more than five years of experience coaching offense at the NCAA level.  You can also check out my Top 50 Draft Rankings, Mock Draft 1.0, Mock Draft 2.0, and Top 30 Wide Receivers. I hope you enjoy it and thanks for reading!
Editor's Note: Get any full-season NFL Premium Pass for 50% off. Exclusive access to our Premium articles, rankings, projections, 15 lineup tools and daily Premium DFS research/tools including our Lineup Optimizer, Research Station and so much more!
Sign Up Now!
Running Backs #1-5
1. J.K. Dobbins - RB, Ohio State
J.K. Dobbins fits the pro game better than any back in this class. He lacks ideal workhorse size at just 5-9, 209, but plays much bigger.  Dobbins' best attribute is his toughness.  He runs hard with low pad level and physicality.  He flashes a nasty stiff arm and has terrific balance.  While not a freakish athlete, Dobbins shows enough creativity to make defenders miss.  He has potential in the passing game, tallying 71 catches and 5 receiving touchdowns during his three years at Ohio State.
His upside may be capped somewhat due to a lack of home-run speed, but he's a low-center-of-gravity hammer with literally every other trait teams want in a pro back.  When scouting an offensive skill player, there's always a bonus for not wearing gloves.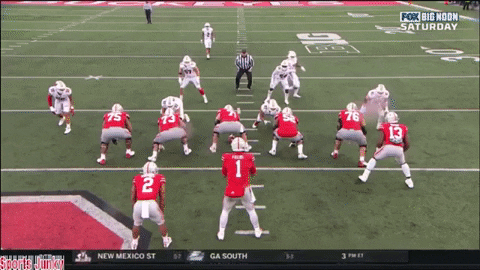 2. Clyde Edwards-Helaire - RB, LSU
Clyde Edwards-Helaire is the premiere pass-catching back in this class (55 catches in 2019).  Some teams may knock him down a bit for his lack of ideal height (5-7), but in some ways, it's a positive.  He gives defenders nothing to hit and has a stout lower body and low center-of-gravity.  At 209 pounds, the Alabama film shows a back who clearly fits in today's NFL.
His film in that game was inspiring, highlighting his competitiveness - a highly undervalued trait.  He struggled a bit against the pros in Georgia's front seven, with his speed deficiency (4.6 40) more evident in that game.  CEH doesn't have the same home run speed, but his style is reminiscent of Maurice Jones-Drew.  He's a tremendous route-runner and pass-catcher, which puts his floor as a third-down back.  He could be the second-best passing-catching back in the league in a few years.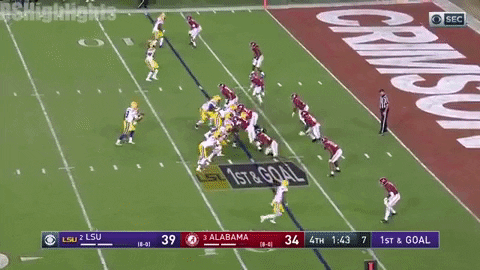 3. D'Andre Swift - RB, Georgia
D'Andre Swift is typically considered the top back in this class.  He may have the most upside due to athleticism and home run speed (4.48 40).  He ranks higher than Jonathan Taylor because he's a better pass-catcher (73 career catches), and even more importantly shows some great pass protection reps on film.  He flashes a spin move, can cross safeties up like a basketball player, and knows how to get skinny through the hole.
He's more comfortable in space than on the inside, which is somewhat of a concern.  Overall, his game is more Sony Michel than Nick Chubb, and he lacks the ideal tackle-breaking skills of a top back.  The most glaring positive of his game is that when you look past inconsistencies with running tough and breaking tackles, Swift just makes it look easy and smooth.
That usually translates into success in the NFL and makes him a high-upside player.  However, there is risk, as backs who are more comfortable in space sometimes struggle with the transition because there is simply way less space in the NFL.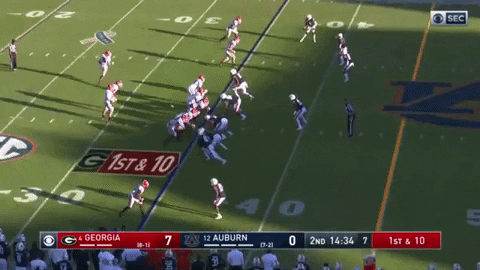 4. Jonathan Taylor - RB, Wisconsin
Jonathan Taylor is an instinctive runner with the natural ability to change speeds and use his vision to find creases. He has home-run speed and incredible college production. However, it may be difficult for teams to go all-in on a player at the most replaceable position in football with his history of fumbling (18 total, 15 lost), lack of value in the passing game, and so much tread on his tires (968 touches).
Those who defend him will point to his workload as a positive for being so durable. He's simply not special enough to ignore the question marks. His film, particularly versus Illinois, is more solid than spectacular.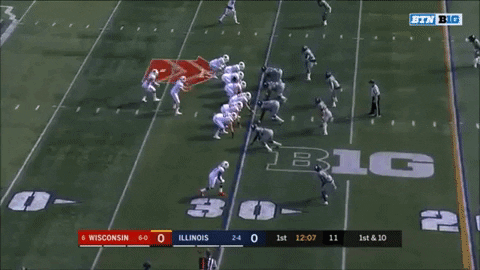 5. Zack Moss - RB, Utah
Zack Moss was the engine that made Utah's offense go.  His film was mostly terrific, showcasing his balance, patience, and vision, especially on zone running plays.  He cut all the way back away from the call on outside zone, and was able to hit the opposite A gap on inside zone numerous times on film exactly how they coached it.  He's twitchy with the jump-cut move down pat.  More of a power back (5-9, 223), Moss is somewhat easy to tackle but always falls forward.
He lacks elite long speed (4.65 40), but shows good initial burst and the ability to stop on a dime and accelerate forward.  He wasn't great against Texas or Washington but always fell forward and showed power and moves that translate.  He's willing in pass protection and solid as a pass-catcher transitioning to a runner with no thought.  The main concern with Moss is his injury history.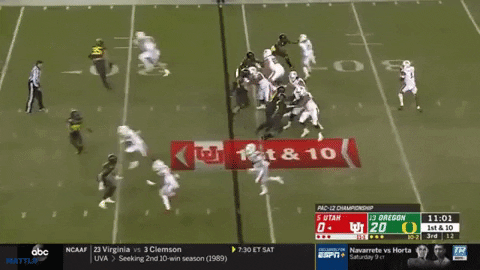 Running Backs #6-10
6. A.J. Dillion - RB, Boston College
A.J. Dillion is limited in the passing game and has a ton of tread on his tires (866 touches), but is one of the best pure inside runners in this class.  He surprised scouts with an impressive 4.53 40 and 41-inch vert at 247 pounds at the combine.  His mix of power, inside vision, and home-run ability make him a potential bargain in the later rounds.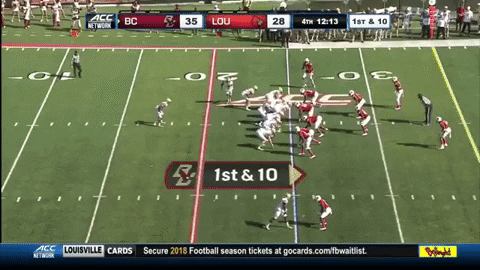 7. Anthony McFarland - RB, Maryland
Anthony McFarland's most impressive tape was versus Ohio State in 2018.  He had two amazing long touchdown runs and almost had a third.  His athleticism shines on tape, as his 4.41 speed is evident on numerous big gains.  McFarland projects as a role player at the next level as he's somewhat weak and prefers to be on the perimeter.  He is more finesse than teams would like and is not exactly a grinder or complete back.
8. Darrynton Evans - RB, Appalachian State
Darrynton Evans has home-run speed (4.41 40) that plays in the league and knows when to lower his head and get what he can.  His lack of ideal size and power was evident on film against South Carolina, as he didn't find the same space he was used to against other opponents.  In the right situation, he can be a starter, but his film is that of just-a-guy.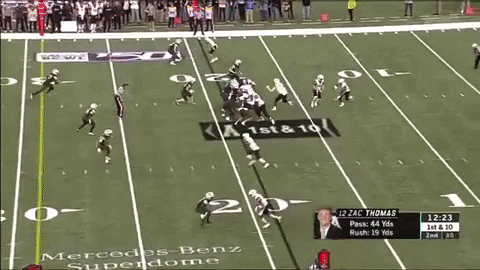 9. Cam Akers - RB, Florida State
It was tough to evaluate Cam Akers as the Florida State offense was an absolute mess on film.  Akers himself didn't do much to elevate himself above the disaster, showing poor awareness in pass pro, a drop, and a bad fumble.  He has a Kenyan Drake-like style and plus athleticism, but Akers doesn't break many tackles.  He's athletic and fast enough, but his body control isn't there yet.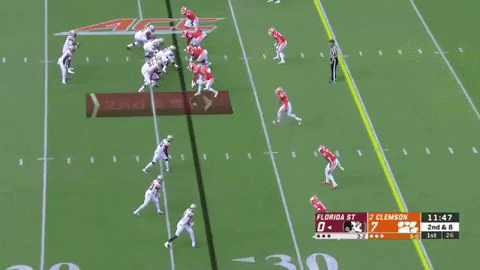 10. Eno Benjamin - RB, Arizona State
Eno Benjamin struggled to stand out in an offensive shootout versus Michigan State (10-7 ASU).  He was able to score the winning touchdown, but his offensive line was unable to help him find any space.  He also struggled in the passing game with drops and missed-timed screens.  He fights the ball a bit as a pass-catcher and is a little too reactionary overall in confined spaces.  While not a straight-line speedster, he has quicks (6.97 3-cone) and elusiveness that make him worthy of a late-round pick.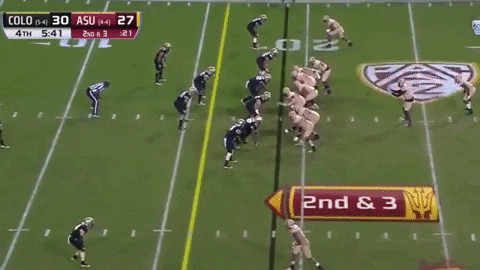 Running Backs #11-15
11. Ke'Shawn Vaughn - RB, Vanderbilt
12. Joshua Kelley - RB, UCLA
13. Deejay Dallas - RB, Miami Fl.
14. Mike Warren - RB, Cincinnati
15. Levante Bellamy - RB, Western Michigan
More NFL Draft Analysis